Conor Watkins And J. David Rogers
Colorado Plateau Research
Vermilion Cliffs, AZ Landsliding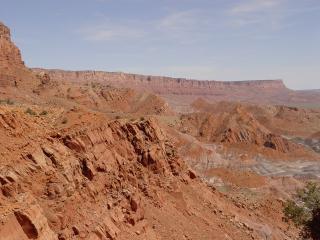 This landslide complex along the Vermilion Cliffs near House Rock shows multiple slump-block, or Toreva-block style slides. Notice the backrotated strata present in the landslide blocks.



Questions or comments on this page?
E-mail Dr. J David Rogers at rogersda@umr.edu
or Conor Watkins at cwatkin@umr.edu.