Ece Karadeniz
B.S. Dokuz Eylul University, Turkey (2001)
M.S. in Geological Engineering
Missouri University of Science & Technology (2008)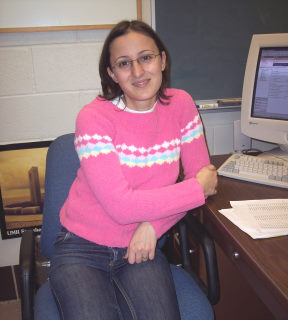 Thesis Topic: Ground Motion Sensitivity Analyses
for the Greater St. Louis Metropolitan Area.

Related Publications and Presentations
Karadeniz, E., 2001, unpublished, Physical, Chemical, and Thermoconductivity properties of perlites in Manisa - Saruhanli Perlite Quarry, Dokuz Eylul Univerisity, Turkey.


Questions or comments on this page?
E-mail Dr. J David Rogers at rogersda@mst.edu