FELTON QUARRY GRANITE SLOPE FAILURE
SANTA CRUZ, CALIFORNIA
J. David Rogers, Ph.D., P.E., R.G., C.E.G.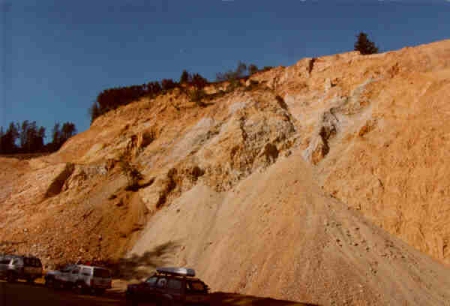 On November 20, 1992 the south pit quarry face failed at Felton Quarry in Santa Cruz County, California.
The failure involved over 50,000 cubic yards of material and ceased mining operations. The 375 foot high granite rock slope failed
as a result of a complex wedge failure that then triggered toppling of blocks from the face to the top of the slope.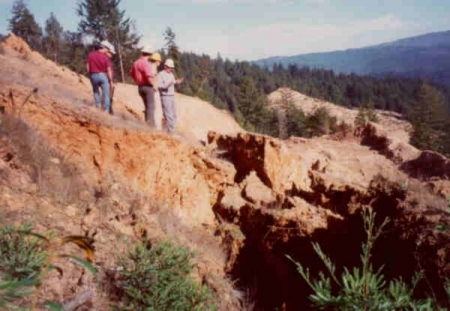 Our services initially included emergency field response, detailed site mapping, aerial photographic review,
rock mechanics and stereographic analysis, failure modeling, stability analyses, laboratory testing, and stabilization design.
Subsequent work included preparation of the mines 20 year Phase Progression Plans, installation of inclinometers,
and a detailed monitoring program.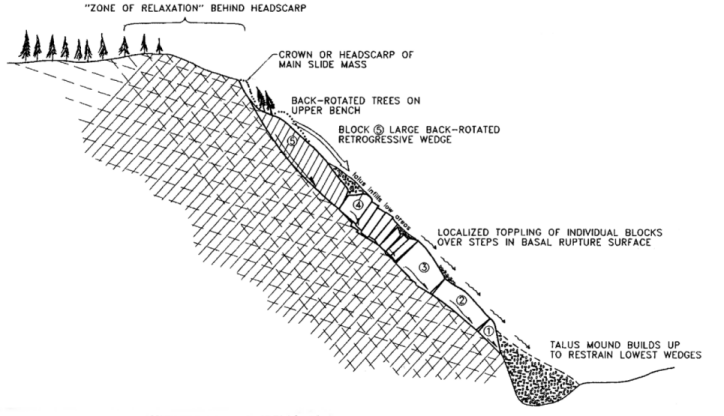 This cross-section shows the failure suface of the slide.

Questions or comments on this page?
E-mail Dr. J David Rogers at rogersda@umr.edu.