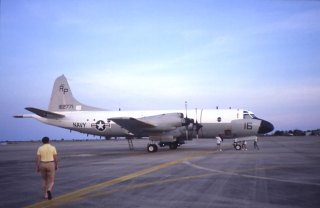 During our trips to the Persian Gulf we tried to catch some R & R at Pataya Beach in the Gulf of Thailand, landing at U-Tapao Royal Thai Naval Air Base. This enormous base once served a wing of giant B-52s during the Vietnam War. I had my first encounter with a real live double agent here, but, thankfully, had received appropriate warning just before landing.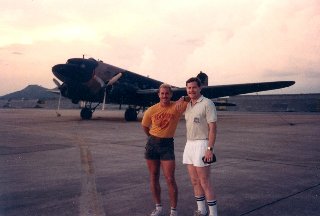 LT Rick Cutting and I posing in front of an ex-American C-47 gunship at RTNAB U-Tapao, where it was soldiering on as a rain seeder, dispensing iodide droplets during drought periods! Rick and I were the same age and we routinely worked out together. He could lift more weights than me, but I could run faster than him!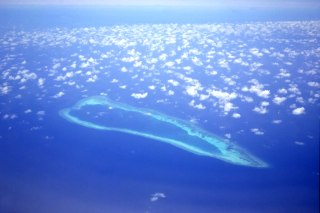 One of the 572 emerald isles of the Nicobar and Andaman Islands, a chain of atolls, cays and islets 700 km long between Burma and Indonesia. Soviet submarines occasionally made monkeys out of us in this area...
Questions or comments on this page?
E-mail Dr. J David Rogers at rogersda@mst.edu.