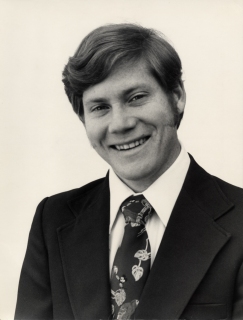 Dave Rogers' senior picture at Cal Poly Pomona in 1975-76. Dave majored in geology with a minor in civil engineering.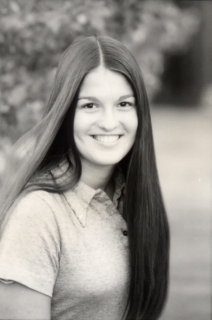 Katrinka Guy as she appeared while attending Azusa Pacific College in 1973-77.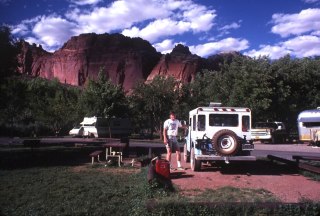 Dave Rogers and his '65 Jeep CJ-5 in Fruita Campground at Capitol Reef National Park, while beginning field work for PhD research at Berkeley in September 1977.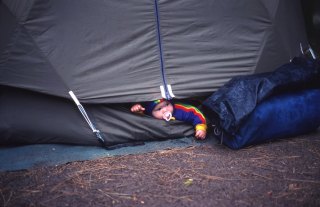 Beckie peering from our North Face Oval Intension tent during her first campout; a trip to Mt. Lassen in August 1979.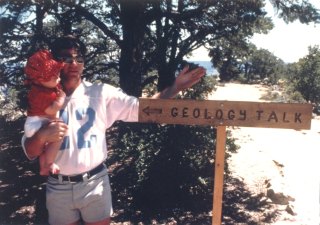 Dave holding 6-month old Beckie while lecturing on geology at Cape Royal on North Rim of the Grand Canyon in June 1979.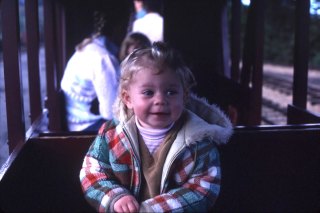 One of Beckie's favorite activities was to ride the steam-powered miniature trains in Tilden Park, above the Berkeley campus. This was taken in the spring of 1981.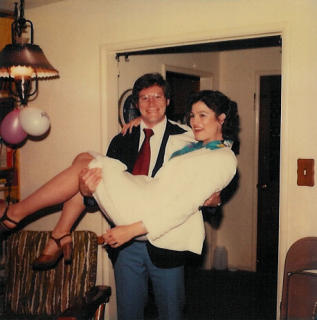 Trinka threw a surpise party for my 27th birthday on May 16, 1981. I was so excited I picked her up and her mother snapped this image. We're just as excited about one another today.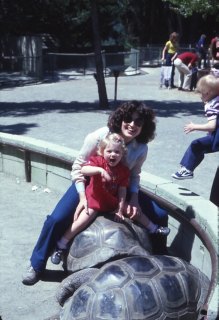 Beckie and Trinka on a turtle at Oakland Petting Zoo in March of 1982.
"Delight yourself in the Lord and He will give you the desires of your heart"
Psalm 37:4
Questions or comments on this page?
E-mail Dr. J David Rogers at rogersda@mst.edu.