Geologic Hazards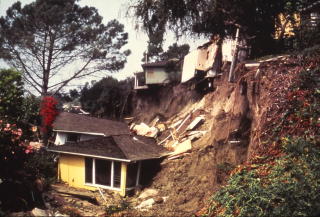 The Bluebird Canyon Landslide in Laguna Beach, California was reactivated in March 1978
following several years of severe drought. Homes were unknowingly constructed upon the ancient
landslide during the 1950s and 60s. It was the most expensive landslide disaster ever funded by FEMA.

-Tsunamis - What Are They And Why Do They Kill So Many People?
(39 Slide PowerPoint Presentation With General Information In .PDF - 14MB)
-Tsunamis - What Are They And Why Do They Kill So Many People?
(3 Panel PowerPoint Poster As Presented For Seismic Awareness Day, Feb 5th, 2005 at St. Louis Science Center - 33 MB)

-NORTH SUMATRA – ANDAMAN ISLANDS TSUNAMIS
of December 2004 and March 2005
(25 Slide PowerPoint Presentation In .PDF Form - 3 MB)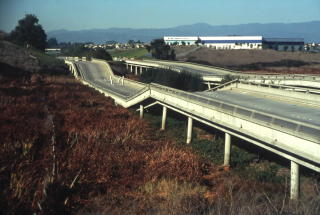 Collapse of California Route 1 bridges across Struve Slough in Monterey County, which occurred
during the October 1989 Loma Prieta earthquake. The channel was filled with 300 feet of soft estuarine
clay which magnified the shaking intensity, causing the supporting caissons to snap off, puncturing the
bridge deck as it collapsed.

Planning Aspects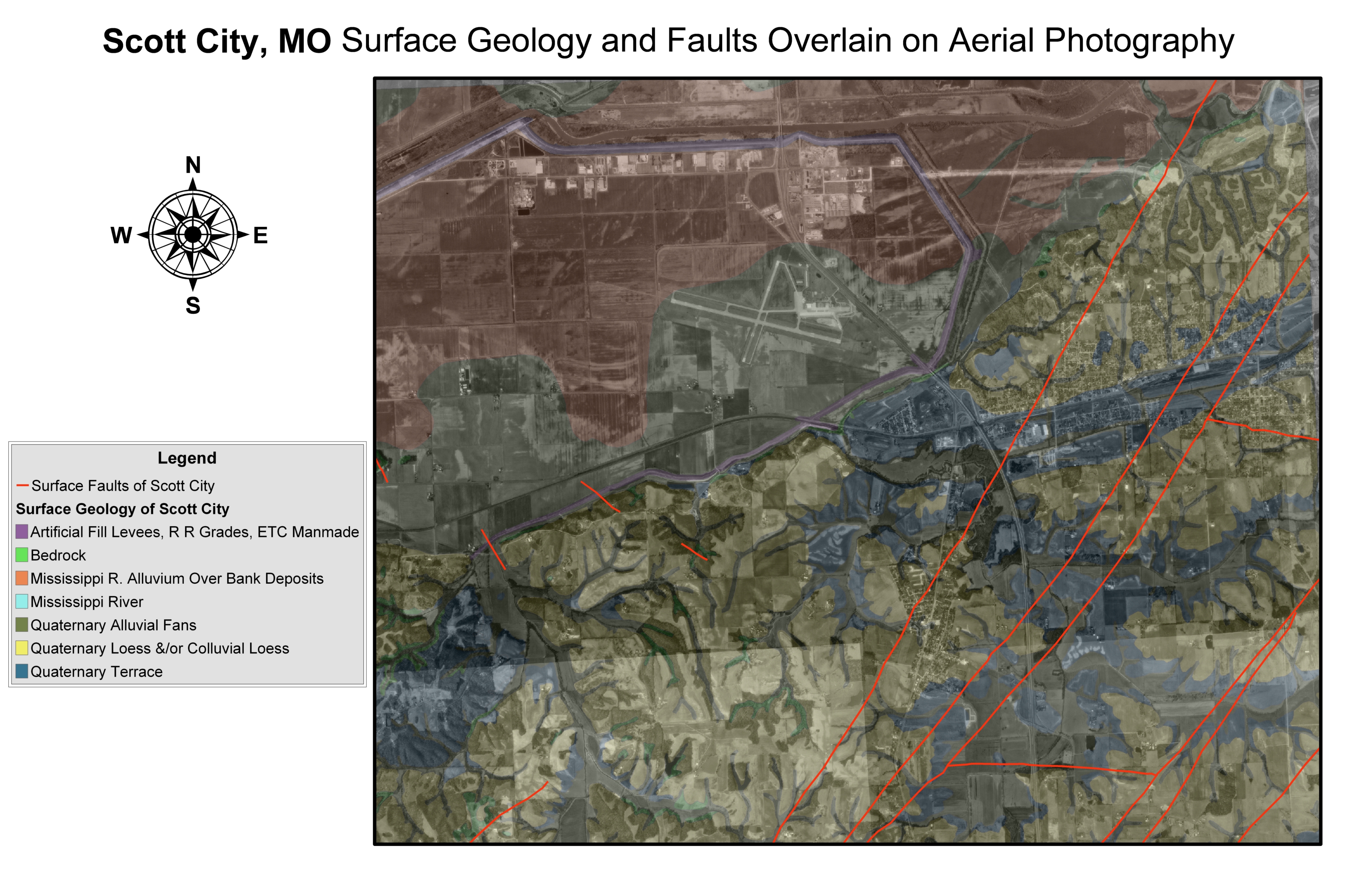 This map shows Surface Geology and Surface Faults in the Scott City, MO
area. This data is overlain on aerial photography. A suite of data from the
area can be manipulated through ArcGIS 8.3 to show surface and subsurface
geology, hydrology, elevation data, analog topography, aerial photography,
faults, land-use/land-cover, and census tracts, as well as many other types
of relevant data.



-Development Capability Maps

-GHAD's and HOA's

-GHAD's Article by R.B. Olshansky

-Geotechnical Peer Review Report Standards
-The Concept of 'Reasonable Care' On Unstable Hillsides

Association of Environmental & Engineering Geologist 2008 Annual Meeting

Questions or comments on this page?
E-mail Dr. J David Rogers at rogersda@mst.edu.